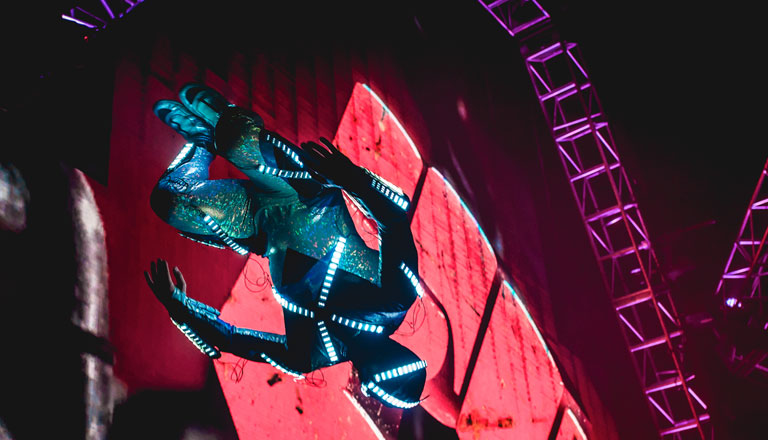 Accessibility
Insomniac welcomes all, and we strive to make our environment accessible to our guests with disabilities. During the festival, the venue will feature accessible restrooms and other amenities, as well as designated areas for wheelchair users and their companions.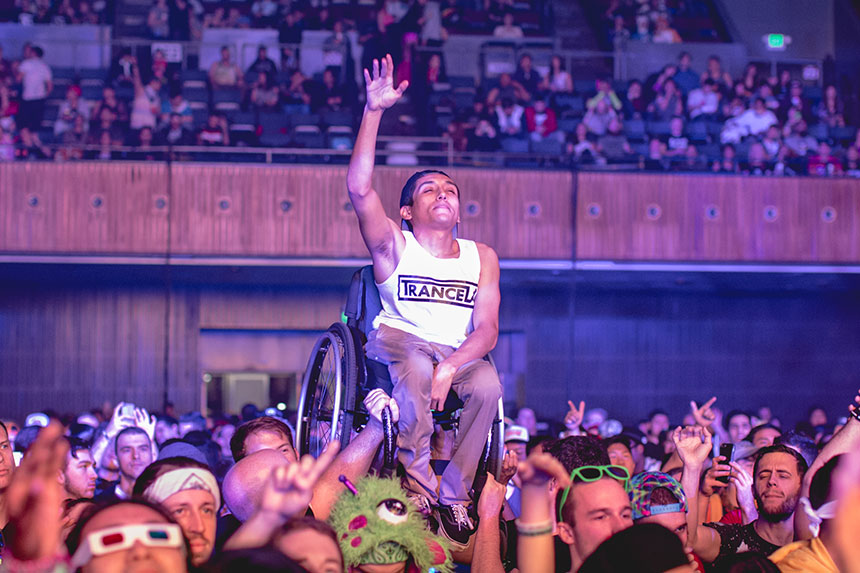 Entrance
Bill Graham Civic Auditorium does offer an accessible entrance to the venue.
Venue Terrain
This event takes place indoors.
Amenities
All public restroom areas, ATMs, and concession stands are accessible to our patrons with disabilities.
Service Animals
Service animals are permitted in the venue; however, this does not include emotional support animals, therapy animals, or companion animals. Only legitimate service animals will be allowed inside. Pets will be turned away.
If you are bringing a service animal, make sure to check in with event staff. Only legitimate service animals that are properly trained and under the proper care of their owners will be provided with the appropriate credentials.
All service animals must remain by the handler's side at all times and must be harnessed, leashed, or tethered, unless these devices interfere with the service animal's work or the individual's disability prevents using these devices. In that case, the individual must maintain control of the animal through voice, signal, or other effective controls.
Service animals must be housebroken and should use the service animal relief area.
Anyone bringing an animal will be responsible and liable for any damage or injury caused by the animal.
All animals should have legally required vaccinations that may be checked.
Accessible Seating
Accessible seating is available for all shows at the Bill Graham Civic Auditorium. The auditorium has wheelchair-accessible seating on all levels that can accommodate various height needs so that wheelchair users can see the stage.
Medical
First aid locations are offered within the venue. Festival event staff have been trained in proper emergency preparedness.
Effective Communication Requests
To request audio describers for any performance, please contact us. Requests must be made no later than 14 days before the event to allow for sufficient processing time. To request ASL interpretation for any performance, as well as closed captioning, braille/large font print, guided tours, and/or other forms of effective communication, please contact us. Requests must be made no later than 30 days before the event to allow for sufficient processing time.
Contact
If you have any questions, suggestions, or comments about accessibility at this or other Insomniac events, please contact us. We are committed to continually improving the festival experience for our Headliners with disabilities.